Cosby Suppliers are leading specialist trailer manufacturers
September 01, 2014
At Cosby Suppliers we have a hard earned reputation for being leading specialist trailer manufacturers. For nearly thirty years we have provided high profile brands and businesses with an array of bespoke commercial vehicles and trailers across a diverse range of industries and sectors.
No matter what the business, industry or sector, all of our trailers and vehicles have one thing in common: they are designed and manufactured bespoke to our customers' exacting needs, on time and to budget. When it comes to specialist trailer manufacturers, we're the go-to team many companies choose.
While many of our end users come to us directly, some of our trailers and vehicles are commissioned indirectly by third parties.
At Cosby Suppliers we understand the role we play in supporting the ambitions of the end user. That's why we're happy to work in the background while the end user's agents, representatives or marketing and PR agencies take the lead. We're experienced in providing trailers and vehicles through intermediaries, and totally respect their commercial confidentiality.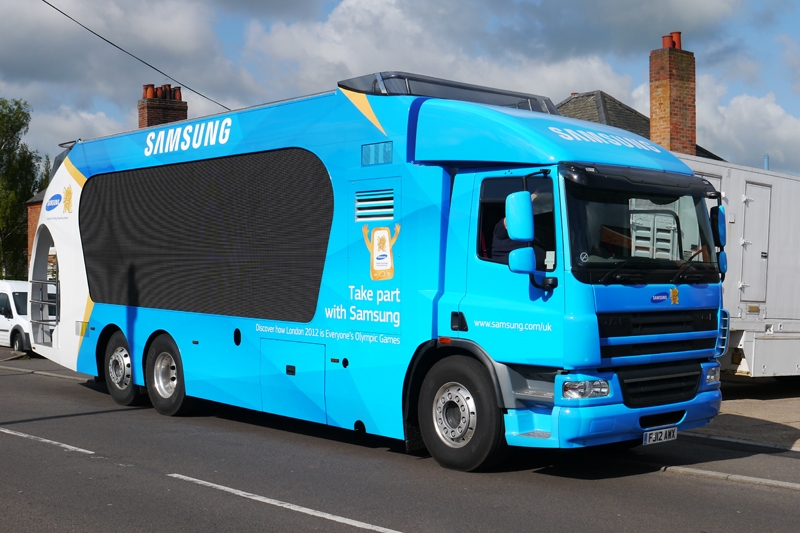 Why are we the specialist trailer manufacturers' choice of so many businesses? Our reputation is backed up by a portfolio of bespoke trailers and vehicles second to none. Those we can tell you about include marketing trailers and vehicles for IBM, Audi, Volkswagen and BSkyB; Broadcast trailers and vehicles for NEP Visions; Motorsport trailers and vehicles for Ducati; Medical vehicles and trailers for EMS Healthcare; Mobile IT trailers and vehicles for IBM; Roadshow vehicles and Event marketing trailers for Coca Cola and Samsung; and many, many more.
In short, we're the leading specialist trailer manufacturers' of choice because no matter what the industry or sector, we're proven to deliver trailers and vehicles of the highest standard to the world's leading companies and brands.
Speak to Cosby Suppliers, the leading specialist trailer manufacturers
Talk to us today about our bespoke trailers and vehicles. We'll listen to your requirements in complete commercial confidence and provide a bespoke solution to meet your exacting needs. Call Cosby Suppliers today on 0116 286 2564 to learn more. Alternatively complete our online contact form.